Master National Results & Hall of Fame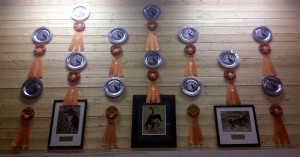 Master Nationals is an annual invitational at the end of the hunt test season. A dog must qualify for the event by getting six master hunter passes throughout the year. The Master Nationals is held in a different venue each year. It is a grueling eight-day event that consists of six individual series. A qualified dog must pass each series, with high marks, in order to be called back to the following series.
When a dog passes all six series, they receive a Master National Pass. A dog may compete year after year. After a dogs third pass, they are inducted into the Master National Hall of Fame. This is the highest award that a hunt test dog can receive. It changes their pedigree suffix to MNH.
2021 AKC Master Nationals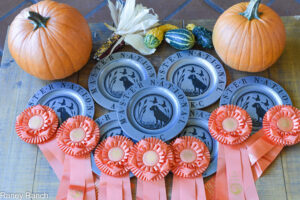 This year's AKC Master Nationals was one of the best years on record for Steve Raney and the entire Raney Ranch crew. With 10 dogs finishing the event with a passing score, the long trip to Valley County, Idaho was worth the effort. As if ten passes weren't enough, Raney Ranch's own Kevin Buckley's dog, Lab Worx's The Stig MH, MNH, was admitted into AKCs Master National's Hall Of Fame. Once the dogs got home, Steve and Carrie hosted a client BBQ at their home to share in the celebration of the dogs. Check out photos from that event here. Here is a list of the 2021 qualifiers:
Castile Creek's Short Circuit MH
D's Call The Wind Mariah Of Hurley MH
Firemark For All The Right Rieslings MH
Lab Worx's The Stig MH, MNH
Maggie Of Hurley MH
Raney's Mason Of Sir Woodrow MH
Raney's Mor Of A Cruiser MH
Raney's N.R.A. MH
Raney's Sureshot Remington MH
Raney's Third Time's A Charm MH
Raney Ranch Hall of Fame dogs
Sureshot's Rio De Denero MH, MNH5
Froghollow's Cumoran Rebel MH, MNH7
Raney's Ria De Latte' MH, MNH4
Fullcircle Wings On The Wind MH, MNH4
2008, 2009, 2011, 2012, 2013
2010, 2011, 2012, 2014, 2015, 2017, 2018
2011, 2012, 2013, 2015
2012, 2013, 2014, 2015
Raney Ranch dogs with Master National Passes
Castile Creek's Short Circuit MH
D's Call The Wind Mariah Of Hurley MH
Firemark For All The Right Rieslings MH
Lab Worx's The Stig MH, MNH
Maggie Of Hurley MH
Raney's Mason Of Sir Woodrow MH
Raney's Mor Of A Cruiser MH
Raney's N.R.A. MH
Raney's Sureshot Remington MH
Raney's Third Time's A Charm MH
Leopold Butters Stoch MH
Moonshadow's Edge Of Steele MH
Mordha's Neversink Fowl Play MH
Raney's Styx To The Task MH
K-33 Cape Liftoff MH
Uma Km 57 MH
Raney's Tank Her To The Top MH
Watermark's Instigator MH
2021
2021
2021
2021
2021
2021
2021
2021
2021
2021
2018
2018
2018
2018
2017
2017
2012
2010